Health Blog: Solutions & Wellness Tips
Study Reveals Surprising Long-Term Results of Epidural Steroid Inject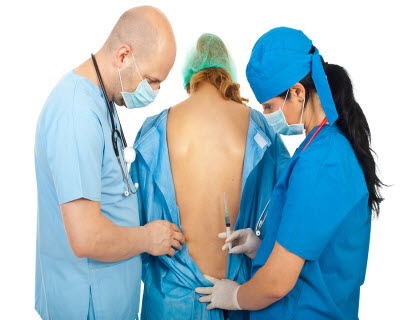 Patients with congenital or degenerative lumbar spinal stenosis often receive epidural steroid injections (or ESIs) to relieve lower back pain. This has been an integral treatment method for lumbar spinal stenosis since 1952, and is often used as a complementary treatment to a comprehensive rehabilitation program.
However, new research argues that ESIs might actually be damaging to patients' healing and recovery over the long-term, as it makes it difficult for patients to recover from surgical treatments. The study could have a profound impact on how clinicians use ESIs when treating patients diagnosed with lumbar spinal stenosis.
In a research trial conducted at the Department of Orthopedic Surgery at Thomas Jefferson University and the Dartmouth Medical Center in New Hampshire, several researchers hypothesized that a group of patients diagnosed with lumbar spinal stenosis who received ESIs would have positive clinical outcomes and a lower rate of related surgeries as a result of these treatments. The patients who received ESIs were enrolled in The Spine Patient Outcomes Research Trial (SPORT; 69 patients) and compared against enrolled patients who did not receive ESIs (207 patients). The study was conducted during the first three months of patient enrollment.
The results not only failed to support the earlier hypothesis of the researchers; it actually proved to be the opposite. Researchers found that there were no significant differences in any clinical outcome scores or operative details between patients who received the ESIs and patients who did not receive ESIs. What's more revealing is that patients who received ESIs and ultimately underwent lumbar surgery experienced a 26-minute increase in operative time, and a length of stay that was almost a day longer than patients who did not receive ESIs and underwent surgical treatment.
The study demonstrated that patients who received ESIs had significantly less improvement in body pain and physical function over the course of four years than their non-ESI counterparts. Researchers concluded that receiving ESIs and undergoing spinal surgery might make it harder to recover and achieve mobility without experiencing significantly more pain.
While these findings still need additional study, they do pose an interesting question for clinicians: do epidural steroid injections do more long-term harm than short-term good?
As Reported in the 2013 issue of Spine.
July 18, 2013
Back to Health Blog